Tommy Vaughn - Trial Lawyer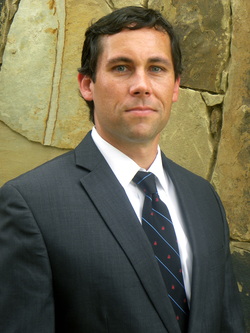 I am dedicated to defending those charged with Driving While Intoxicated and other violations of the law. I will passionately defend your rights and will fight to achieve the best possible outcome for your case. I have experience taking cases to a jury trial ranging from Capital Murder to traffic tickets. No matter what you are charged with, my goal is to get you and your family through this situation as best as possible. When you hire me to represent you, I promise that you will have my utmost devotion and attention to you and your case.
As a former Prosecutor in Comal and Bexar counties, I know what it takes to defeat the overwhelming resources of the government. I have tried over 100 cases to juries and judges in Texas and am proud of my record in trial and before trial.
I obtained my law degree from St. Mary's University School of Law in 2007. While in law school, I clerked for Judge John Gabriel of the 131st District Court of Bexar County. I then went to work first at the Bexar County District Attorney's Office and then for the Comal County District Attorney. My experience in the District Attorney's Offices was enlightening and career changing. I saw firsthand the vast and pervasive abuses people suffer at the hands of the criminal justice system. Those experiences awakened me toward my true calling of keeping my eye on the government.
Licenses to Practice Law:
All State Courts in Texas
Federal Courts - Western District of Texas
Professional Organizations:
Comal County Criminal Defense Bar - President
Texas Criminal Defense Lawyers Association
- Member
San Antonio Criminal Defense Lawyers Association
- Member
Austin Criminal Defense Lawyers Association
- Member
Comal County Bar Association
- Member
Texas Criminal Defense Lawyers Trial College - Class of 2013
Leadership New Braunfels
- Class of 2012
New Braunfels Chamber of Commerce - Member
Contact me at tommy@tommyvaughnlaw.com